Edge Strip Bundle
Mic modeling made easy
Le nouveau Edge Strip
Une solution tout-en-un pour des enregistrements de haute qualité studio avec un son analogique vintage.
Cet ensemble compact offre la même qualité audio qu'une sélection de micros vintage et un rack rempli de périphériques analogiques. L'époque où l'on dépensait des dizaines de milliers d'euros pour une collection de micros anciens est révolue. La plupart des ingénieurs ne peuvent que rêver d'utiliser des microphones aussi coûteux. L'Edge Strip fait de ce rêve une réalité. Vous pouvez maintenant ajouter du matériel de studio haut de gamme à votre installation pour une fraction du prix d'origine.
L'Edge Strip est destiné à reproduire un large choix de microphones anciens, de préamplis, d'égaliseurs et de compresseurs. Il est constitué du renommé micro de modélisation Antelope audio Edge – un microphone à condensateur large membrane à double capsule spécialement conçu pour reproduire l'expressivité et le caractère d'onéreux microphones classiques.
Il inclut également le Discrete MP, un préampli micro à deux canaux entièrement analogique, avec la sonorité cristalline typique d'Antelope audio.
Les utilisateurs de l'Edge Strip bénéficient d'un ensemble de plugins gratuits dont un compresseur conçu par le fondateur d'Antelope Audio, Igor Levin, le Stay Levin.
L'ensemble Edge Strip comprend nos processeurs de signal AFX personnalisés, dont une liste croissante d'émulations de microphones de haute qualité, vous donnant accès à des références éprouvées sur le terrain. Les experts AFX, en collaboration avec des spécialistes de l'analogique et des concepteurs de micros, ont mis au point ces émulations de microphones.
L' Edge Strip comprend 4 émulations de micros anciens, 3 émulations de préamplis allemands classiques, notre fameux compresseur Stay-Levin, et un égaliseur vintage pour vous aider à modeler le son parfait – le tout gratuitement ! Cependant, si ce n'était pas suffisant, vous pourriez effectuer une mis à jour avec des dizaines d'autres unités modélisées présentes dans notre bibliothèque FPGA FX.
Edge
Multi-dimensional mic modeling
L'équipe d'ingénieurs d'Antelope Audio a conçu le Discrete MP pour qu'il s'associe parfaitement au microphone de modélisation Edge.
Le Discrete MP et le microphone de modélisation Edge sont entièrement analogiques, ce qui signifie qu'ils fonctionneront avec n'importe quel système. Grâce à son oscillateur de calibrage dédié, Discrete MP s'adapte facilement à toutes les configurations de studio, même celles où l'on ne peut lier le gain précisément entre deux canaux.
Lors du raccordement à un nouveau système, il suffit d'enclencher l'oscillateur intégré pour calibrer le Discrete MP afin d'obtenir un réglage parfait du gain
Discrete MP
Pure analogue audio meets digital control
Utilisez le Discrete MP pour capturer la couleur de votre micro préféré avec des détails d'une clarté cristalline. Ou, associez le microphone de modélisation Edge à votre préampli préféré pour créer des sons uniques.
Toutefois, l'utilisation du Discrete MP avec le microphone de modélisation Edge permet de révéler tout son potentiel. Les deux unités utilisent des circuits analogiques à composants discrets et ont été conçues par Igor Levin lui-même pour se compléter parfaitement.
En utilisant les plug-ins natifs gratuits, vous pouvez explorer d'innombrables associations de microphones, préamplis et équipements de studio vintage pour atteindre la sonorité parfaite
Le Discrete MP comprend deux entrées combinées XLR+TRS, ainsi que deux sorties TRS. Les circuits analogiques discrets du Discrete MP offrent jusqu' à 61 dB de gain maximal et un contrôle total sur la coloration, la clarté et le caractère des préamplis.
Par ailleurs, la connexion USB offre un moyen simple de contrôler à distance l'Edge Strip confortablement depuis votre ordinateur.
Native Fusion AFX Pack
Antelope DSP inside your DAW
Donnez vie à vos enregistrements en utilisant les sons remarquables de l'équipement vintage. Écoutez le passé et enregistrez l'avenir avec les effets AFX natifs de DSP d'Antelope.
Chaque plug-in utilise un haut degré de suréchantillonnage et des calculs précis en virgule flottante pour modéliser avec précision les effets vintage avec un niveau de détail inégalé. Même lorsque vous émulez des microphones, des préamplis et des processeurs de signaux, vous pouvez vous détendre, sachant que l'Edge Strip offre une latence minimale et le son caractéristique d'Antelope Audio.
Procurez-vous un Edge Strip dès aujourd'hui et dites adieu à votre équipement vintage encombrant !
Hear the Fusion AFX pack
Antelope plug-ins serve up a treasure trove of vintage analogue mics with uncanny accuracy, delivering all the character and expressiveness heard on countless hit records.
Available in VST, AU and AAX formats for both macOS and Windows, our native Fusion AFX Pack plug-ins provide everything you've come to expect from our industry-leading FPGA FX, with minimal latency, a high degree of oversampling and precise floating-point calculations.
Ilok 2 or 3 required. Not included in the pack.
Classic preamp emulations included
Discrete MP specs
Analog Inputs
2 x Mic Inputs (combo 3-pin)
Mic (XLR only): max 20dBu balanced
Mic input impedance : 1.2kOhm
Line (1/4 /TRS/ only): max 29dBu balanced
Line input impedance : 21kOhm
Analog Outputs
2 x TRS (22 dBu max)
Output impedance: 56 ohms
Digital Connectivity
USB 2.0 I/O with Type B connector – only used for remote control
Mic Preamp Gain
Remotely controlled, digitally adjustable Gain, preset Gain – press and turn the button to set the preset gain, or just click it to set the gain to the preset number.
• Gain Range: 0dB to 61dB; 1dB step
• 48V Phantom Power
Callibration oscillator
Calibration oscillator of 6dBu @ 1kHz for accurate gain calibration
THD + N (Total Harmonic Distortion + Noise):
-106.0 dB @ 10 dBu, 1kHz sine, 50 ohm balanced input
EIN (Equivalent Input Noise):
-128 dBu (A – weighted)
Freq response:
10Hz – 200kHz /-3dB @ 200kHz/
Dynamic range:
Dynamic range = -126 dBu
Dimensions (Approx)
Width: 190 mm
Height: 46.5 mm
Depth: 157 mm
Operating Temperature
0-50°C, 32-122°F
Weight
Unit weight: 950 grams
Adaptor weight: 180 grams
Total weight: 1130 grams
Power Consumption
5W
Edge (big vocal mic)
Microphone type: Condenser
Diaphragm: 34mm Large Condenser – Double sided with 6μm gold sputtered membranes
Polar Pattern: Multi-pattern
Freq. response: 20HZ – 20KHZ
Sensitivity: -35dB | 18mV/Pa (-1 to +3dB)
THD+N: -116dB
Self-noise: 19dB(A)
SNR: 75dB(A)
Output impedance: 50 Ohms
Power Requirements: 48V DC Phantom Power
Output Connector: 5-pin male XLR
Color: Black matte
Weight (mic body): 1.23 lbs. (560 grams)
Dimensions (mic body): 8.6″ x 2.1″ (219mm x 53mm)
Breakout Cable: 16.4′ (5meters) 5-pin female XLR to dual 3-pin male XLR (High grade OFC Y cable)
Mount: Shock absorber type
System requirements

Computer
USB 2.0 equipped Mac or PC
Core 2 Duo minimum, Core i3/i5/i7/Xeon recommended
4 GB RAM minimum, 8 GB RAM recommended
Operating system
OS X 10.11 (El Capitan) or greater
Windows 10
Additional Info: Internet connection required for product activation.
All plug-ins are iLok protected. An iLok is required in order to use them. iLok is not provided by Antelope Audio and must be purchased separately
VST PlugIn Technology by Steinberg Media Technologies GmbH.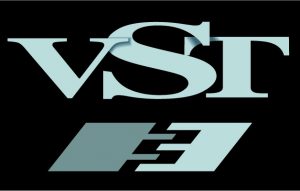 In The Box
DiscreteMP
Edge microhpone
Microphone cable /5pin -> 2 x 3pin/
Shock mount
Pop filter
Power supply
USB cable
Quick Start Guide and Upgrade Guide
Serial numbers and authorisation codes
Hint
The Edge is a dual-capsule microphone, hence it connects to DiscreteMP via Y-XLR cable (included).
The two 3-pin XLRs are colored in white and red.The white cable is the output of the front capsule of the Edge and the red is the output of the back.The white cable should be connected to the "Left" input of the Discrete MP and the red to the "right". If cables are switched the signal will be recorded as if the microphone is turned on 180 degrees a.k.a. if there is someone in front of the microphone it would sound as if he's behind the microphone.